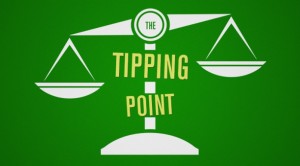 Since the 1990's I've been writing about sustainability, cap & trade and carbon footprints mainly in the realm of logistics and supply chain as that's where I live.
Supply chains are incredibly important in this context as roughly 75% of most company's carbon footprint emanates from their supply chain.
My mantra throughout this time has been 'when not if' these measures will be enacted and today I have to say we're rapidly approaching the tipping point for supply chain sustainability.